The current financial current events in the global financial markets has prompted a response that's both too late to avert the crisis and does not handle the foundation causes of the problem, which is selfish and grasping behaviour of people who find themselves not held accountable for their actions. Its effects have been dire already: drastic financial unfairness, the Iraq conflict, control of Congress by lobbyists, intractable ideologues infecting the democratic process, and a draconian war on medicine that has filled our prisons comparably to what Stalin did within the Gulag (according to Fareed Zakaria, America's prison population has quadrupled since 1980, virtually completely as a consequence of drug convictions, and we now incarcerate individuals at 10 occasions the speed of many different developed countries).
Thus it's certainly not astonishing to listen to in a rustic that calls itself African remarks that are neither more nor lower than racist, and to watch the existence of paternalist behaviour which supplies you the bitter impression that you are in Paris, Brussels or London.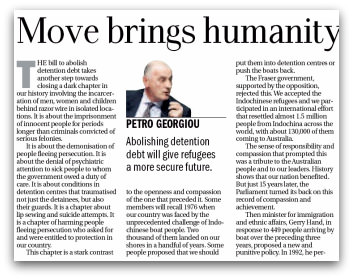 "Consequently, when the European makes us unconscious of our own history, we not only change into unconscious of our history as data, we change into unconscious of the sources of our behavior as individual and as a individuals; and our own behavior becomes a mystery."Why do African-people act like that?" We get discouraged.
Generally it could be ascertained that the black minorities are hemmed in by a form of semi-slavery which renders reliable that species of wariness, or in other phrases mistrust, which the countries of Black Africa feel with regard to the international locations of White Africa.
Some economists and environmentalists say that whereas the governments of poorer nations may profit from the new tax revenues and jobs, they may not be paying enough attention to the environmental dangers of drilling. It's to the youth of an underneath-developed country that the industrialized countries most often provide their pastimes.